ItsPhootoTime Photo Booth offers a variety of booths and packages. Open-air & Portable Ring light Photo Booth options are available. Our company focuses on creating a seamless experience and will provide staff members to attend the booths on the day. We will bring an array of fun props for the occasions, while guests can cherish their digital and physical copies of their pictures.
Our Open Air Photo Booth Rental will be a hit at your event, your guest will have a fun way to take pictures. Everybody will have a everlasting memory that they can take home with them. With every rental will you get. Unlimited Prints for the rental time, Friendly Attendant, Table full Of Props, Customize Template
2×6 Prints, Gallery download link of all pictures taken, Set-Up And Break Down, Boomerang Mode ,GIF Mode
Set Up Time, 1hr Before Event
Ad On: 4×6 Prints, Guest Book & Custom Banner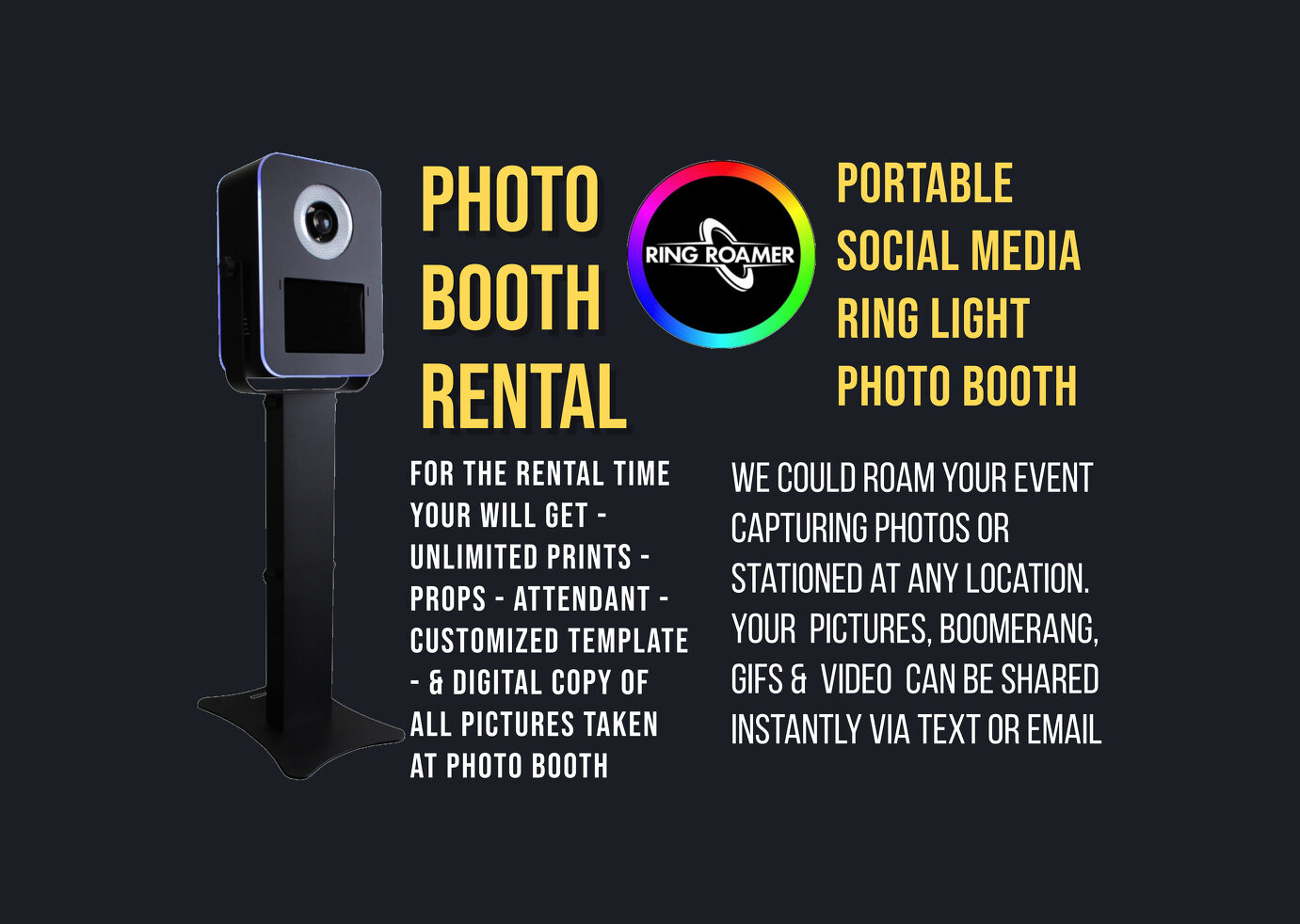 Customer Gallery Links
With every rental you will recieve a gallery sharable download link
THIS IS HOW WE DO IT!!
Ring Roamer & Photo Booth Hi-Light Video
RING ROAMER PHOTO BOOTH RENTAL
With the Social Media Photo Booth your guest will have a fun way to take pictures. We will walk around your event and take pictures, Gifs, Boomerang and Video Clips of your guest. All files can be shared instantly via Text message or Email. This sharing option is such a awesome experience, everybody will know how much fun they are having at your event. Templates will be branded to your event. Our portable photo booth is a hit at Wedding Reception, Sweet 16s, Holiday Parties, Proms, Grand Openings, Company Picnics, Corporate Events, Private Events, Birthday Parties, Bar/Bat Mitzvahs, Graduations, Reunions and much more. Both Photo Booth can be booked at the same time.
VIEW GALLERY
CUSTOMER LINK 1
CUSTOMER LINK 2
CUSTOMER LINK 3
CUSTOMER LINK 4
DEMO VIDEO
CUSTOMER LINK 5
CUSTOMER LINK 6
CUSTOMER LINK 7
CUSTOMER LINK 8
No space for a traditional Photo Booth
No Problem!! We could roam your party with the Ring Roamer Portable Photo Booth. Our Portable Photo Booth can also be stationed at a set location. It will take up no space.

Features Including: Pictures, Boomerang, Video, Animated GIFs & Gallery Link of media take at the Photo Booth
CONTACT US
Step and Repeat Banners
Custom step and repeat banners can be used during many events. I can create a banner to your liking.
Step & Repeat Banners Examples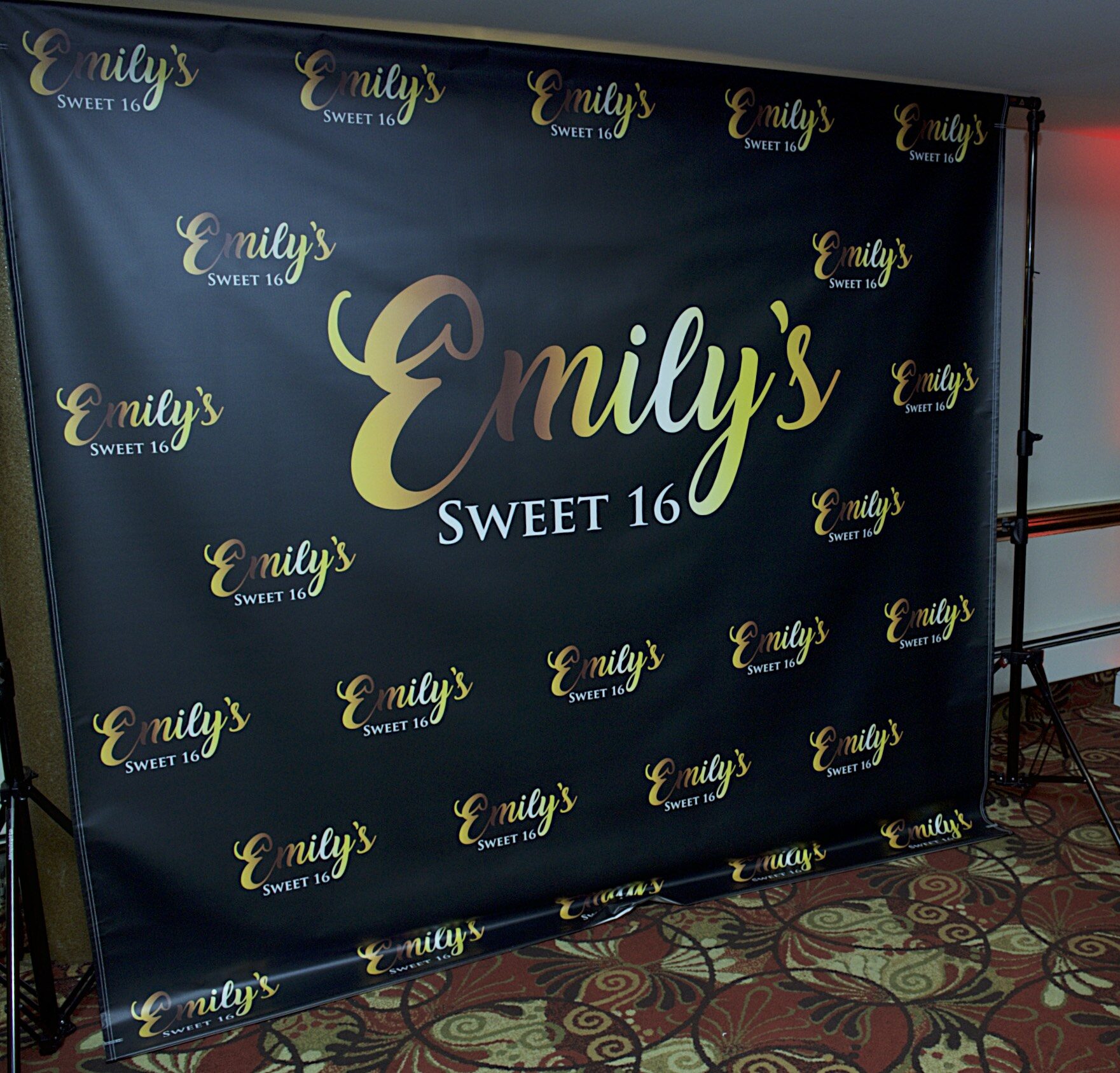 ABOUT

ItsPhotoTime Photo Booth will be an absolute huge hit at your event, we will entertain your guests for hours. your guest will take home a memory of your event that will last a lifetime. Our Photo Booth is highly recommend for Receptions, Sweet 16s, Proms, Corprate Events, Holiday Parties Bany Showers, Festivals & More.
Highlights: State-Of-The-Art Digital Technology, Providing Customized Templates, Friendly Attendant. Unlimited Prints, Props, GIF Mode and a Digital Sharable Gallery Download Link. The link will make it easy to share photos with family and friends.


OTHER SERVICES:
PHOTOGRAPHY, VIDEOGRAPHY PHOTO BOOTH RENTAL
Unlimited Prints
For the rental time you will get unlimited prints, ebody that takes a picture will get a picture
Customized Template
I will customized the template to match your theme, the guest of honors information at the bottom of the template.
GIF Mode
The GIF photo booth will also be availible. Our Photo booth will take 3-4 still shots, then loops them together to create a cool, short, Instagram-ready video.
BOOMERANG Mode
With the Boomrang Booth you will take pictures to create a video from multiple images. The short video will be social meadia ready, you will have plenty of light while creating your video
Client Testimonials
Don't take our word for it – here's what our clients say:
Vincent and his assistant were very professional and did an excellent job of getting all of our guest to take photos for my mom's 80th birthday party and a scrapbook that I am making from the photos. The photo booth added a great celebratory mood to the party for guests of all ages-from 14-87 years old. The only negative feedback I have is that the photos on the photo strips are smaller than I expected based upon examples I viewed on the website.
Lauren S.
Thumbtack.com
Everything was amazing!! Professional, engaging and superb work! Loved the photo-booth. Well everyone did! Can't wait to see our final photos! Highly recommended!
Tabby-Ann M.
Thumbtack.com
Wonderful photographer at an affordable price. The photo booth was such a hit at my daughters 1st birthday party. Staff was wonderful and the props were great. Perfect for any event. #ItsPhotoTime
Nesha m.
Thumbtackcom
I hired Vincent and his crew to take pictures for my 35th Birthday party and for his photobooth. I loved both. Vincent captured every moment. As I and others looked at the pictures we relived every moment again. He was so professional and made the night so memorable. I would absolutely have him work any event
Erica T
theknot.com
Sweet 16 Photography Video & Photo Booth Rental
Turning 16 is an exciting event! If your daughter is having one of these important birthdays, we can take Photographs, Video and Photo Booth Rental using the state-of-the-art digital technology. You can be sure that your memories from this special day starty with you forever!
Visit Website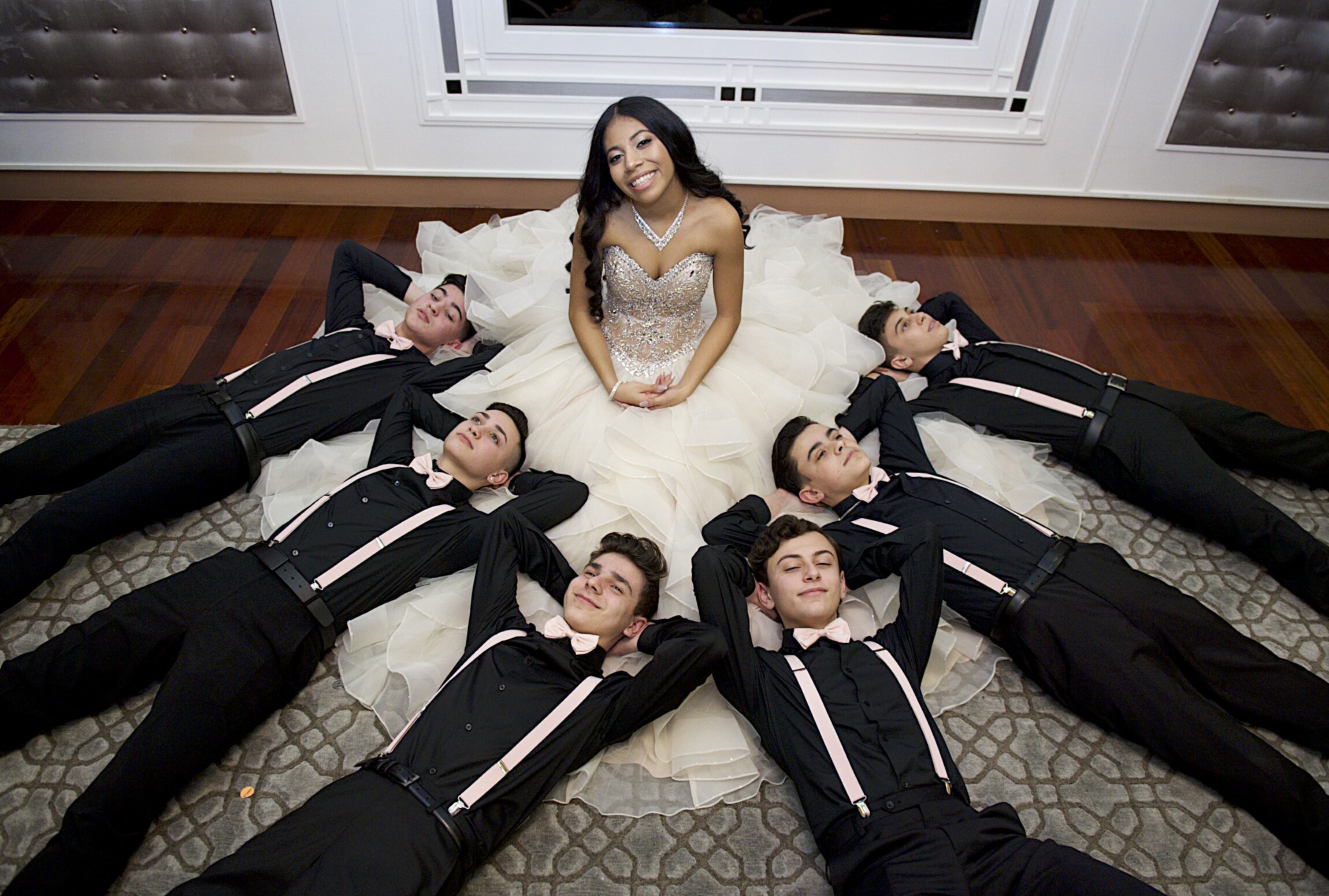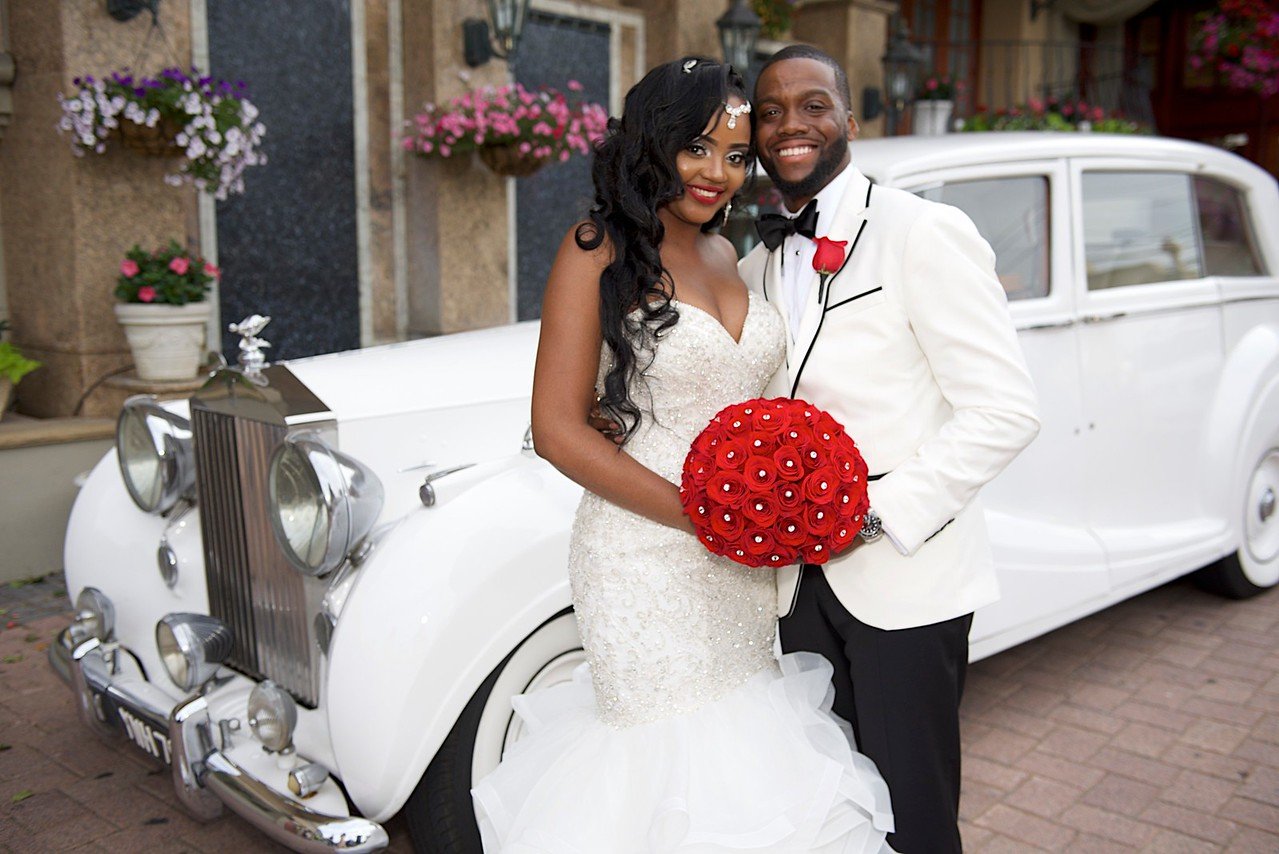 Wedding/Event Photography Video & Photo Booth Rental
We will capture all your important moments and make you momories last forever With our combination of traditional and contemporary shooting styles, we are able to capture the essence of your wedding or event in a way that is timeless
Visit Website